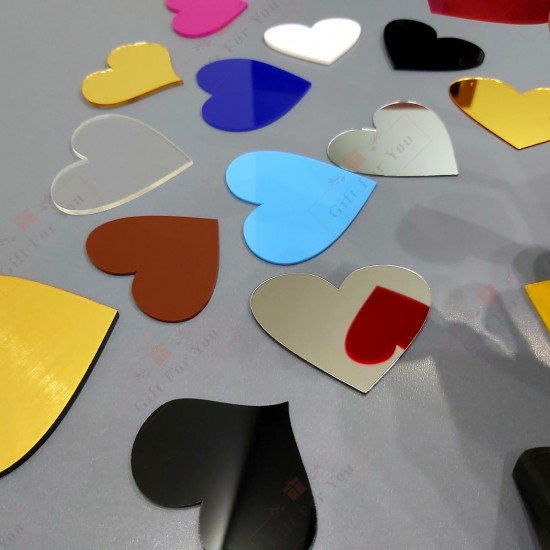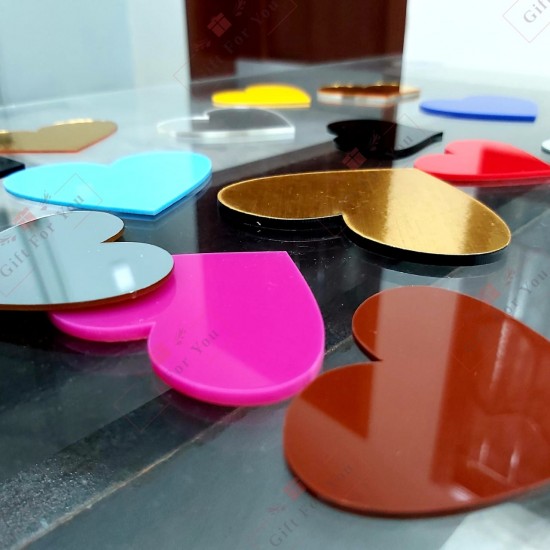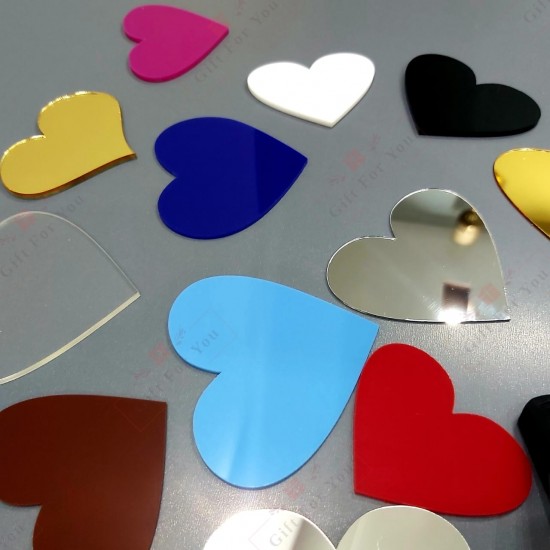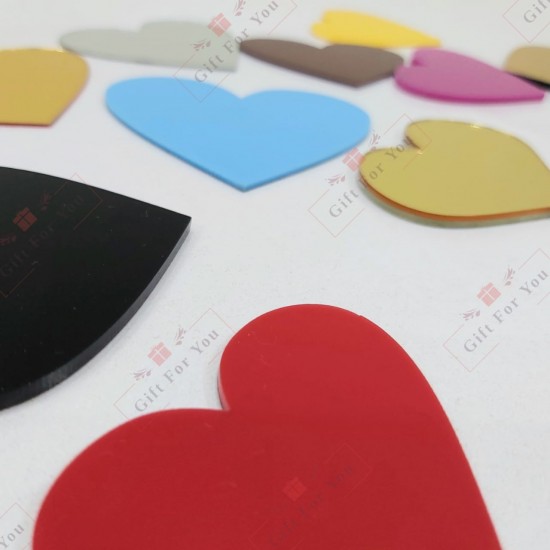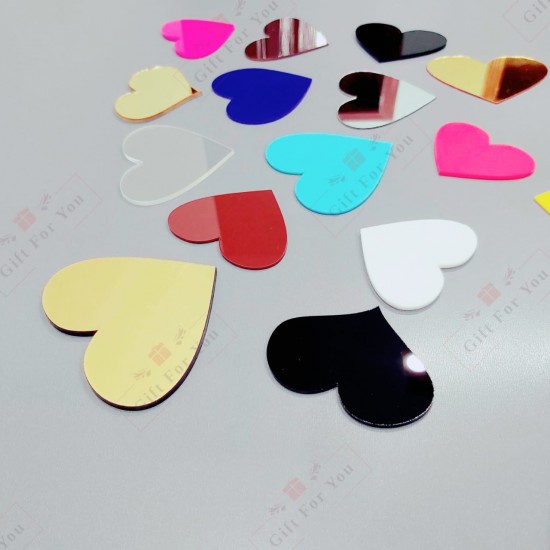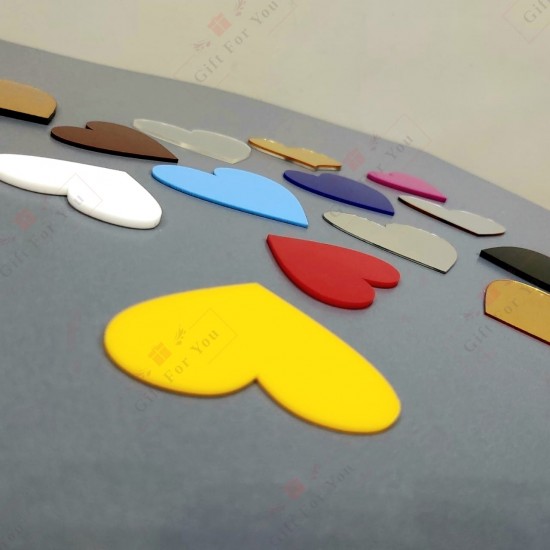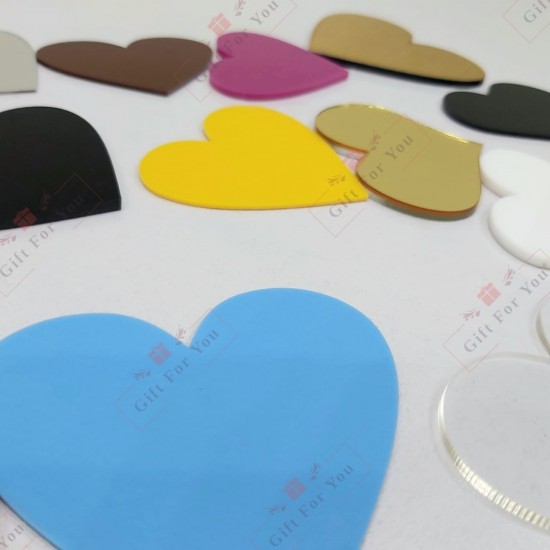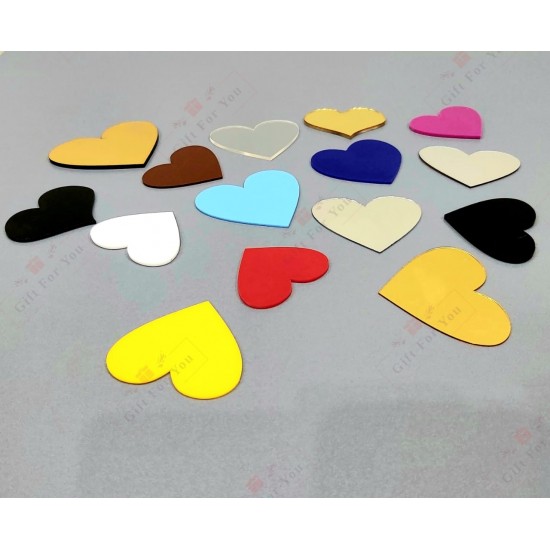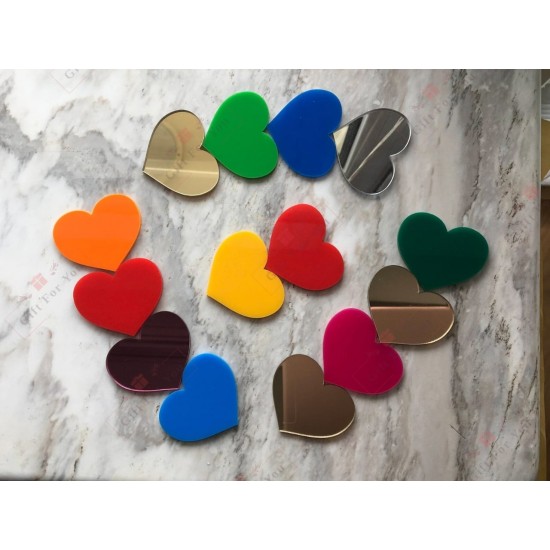 New -70 %










Colorful Hearts
Colorful Hearts

Size: 1.5 to 3 inches each (Set of 20 Hearts)
Color: Colorful
Material: Acrylic & Decorative Looking Mirror
Step into a world of enchantment and joy with our captivating Colorful Hearts collection. Crafted with utmost care and attention to detail, these delightful creations are made from high-quality acrylic and decorative mirror, designed to bring a burst of color and positivity into your life.
Each set of Colorful Hearts is a symphony of hues with a touch of whimsy. These intricately shaped hearts are meticulously crafted, capturing the essence of love and happiness. Whether you're seeking a charming decorative piece or a unique gift, Colorful Hearts are sure to captivate hearts of all ages.
Key Features:
Acrylic Brilliance: Our Colorful Hearts are meticulously crafted from premium-grade acrylic material, ensuring durability and a glossy finish. The transparency of the acrylic adds a beautiful luminosity to each heart, allowing light to dance and shimmer through the captivating colors.
Bursting with Colors: Immerse yourself in a kaleidoscope of vibrant shades that adorn each heart. From radiant reds to sunny yellows, from tranquil blues to lush greens, every Colorful Heart brings a unique blend of colors to brighten up any space.
Whimsical Design: The artistic design of the Colorful Hearts is truly enchanting. With graceful curves and intricate patterns, these hearts exude a sense of playfulness and elegance. They serve as a symbol of love, unity, and celebration, making them perfect for various occasions.
Versatile Decor: Whether you want to adorn your living room, bedroom, office, or even a special event, the Colorful Hearts can be displayed in a variety of ways. Hang them on walls, dangle them from the ceiling, place them on shelves, or create a stunning center piece-the possibilities are endless.
Thoughtful Gift: The Colorful Hearts make a heartfelt and unique gift for loved ones. Surprise someone special on birthdays, anniversaries, Valentine's Day, or simply to express your affection. Each set is carefully packaged, ready to spread love and joy to anyone who receives it.
Add a touch of whimsy and vibrant energy to your surroundings with our mesmerizing Colorful Hearts. Let these captivating acrylic creations remind you of the beauty of love and inspire happiness in your everyday life. Order your set of Colorful Hearts today and embark on a colorful journey filled with love and enchantment.
Note:
Due to the different display and different light, the picture may not reflect the actual color of the item. Thanks for your understanding.
Package Included:
Set of colorful hearts & double sided foam tape.
Stock:

In Stock

Model:

CF325AS

GiftForYou